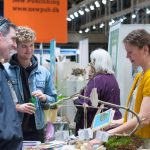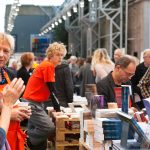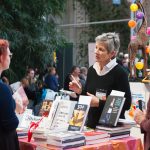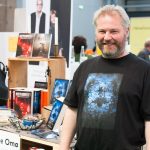 Om at deltage >> Standtyper >> Booking >> Betaling  // Se også:   Betingelser   Udstillere

Betingelser for udstillere på NewPubs fællesstand på BogForum 2018
Nogle få vigtige og nødvendige betingelser du bør kende på forhånd. Og så forventer jeg i øvrigt at alt løses i god kollegial ordentlighed og hjælpsomhed, som vi praktiserer det i NewPub.
Karsten Pers – 1. maj 2018
Udstillerret. Standen må kun repræsentere dig eller din virksomhed – som står på bookingen. Standen må ikke deles mellem flere udstillere. Fremlån eller fremleje af din stand er ikke tilladt. Du skal selv være til stede som ankerperson på din stand. Du må dog have en "medvært", så du også kan holde pauser og komme lidt omkring på Bogforum. Du må kun udstille og sælge bøger og materialer, som du selv helt eller delvis har skrevet, produceret og/eller udgivet og har rettigheder til.
Udstillerpligt. Af hensyn til dine udstiller-kolleger er du forpligtet til at have din stand bemandet og aktiv i hele den periode du har booket. Du og standen skal være klar når Bella Center åbner om morgen og du må ikke begynde at pakke sammen før messen igen er lukket. Hvis du bliver syg eller af anden grund forhindret i at være til stede, skal du kontakte Karsten direkte eller på telefon.
Hensynsfuldhed. Dine aktiviteter og indrettelsen af din stand må på ingen måde være til gene for andre udstillere. Der må fx ikke benyttes lydanlæg, dufte, levende ild el. lign. Bella Center tillader ikke salgsaktiviteter uden for egen stand – altså heller ikke i gangarealerne mellem standende. Du må ikke opsøge eller forstyrre publikum, når de er i (eller på vej til) samtale med andre udstillere.
Anvisninger. Du er forpligtet til at acceptere den anviste stand, også hvis der sker ændringer undervejs. (Alle stande er rigtig gode). Og du må under messen i alle sammenhænge rette dig efter arrangørernes anvisninger – BogForums, NewPubs, brandvæsenets eller andre myndigheders.
Afbud. Bliver du nødt til at melde afbud, gælder følgende:
Hvis du afmelder inden d. 1/8 2018 får du godtgjort 50 %. Derefter refunderes betalinger ikke.
Afbestilling af stand skal ske ved skriftlig henvendelse til mig på mail: karsten@newpub.dk
Priser. Alle de priser du finder og får oplyst er i danske kroner og ekskl. moms, hvis ikke andet er specificeret.
NewPub er berettiget til, uden betaling af vederlag, at anvende fotos fra standområdet og udstilleres navne i annoncer og anden markedsføring. Det sker naturligvis kun med almindelig NewPub-ordentlighed.
Risici. Udstillerne bærer selv enhver risiko for det udstillede m.h.t. brand, tyveri, vandskade og anden form for beskadigelse. Herunder benyttes vores fælles garderobe på standen også på eget ansvar. I tilfælde af at Bogforum aflyses eller anden force majeure refunderes indbetalinger kun i det omfang der sker godtgørelse fra Bella Center.
Med din booking erklærer du dig I øvrigt indforstået med at følge de generelle betingelser for messer i Bella Center
NewPubs fællesstand er muliggjort med et sponsorat fra




















Læs Artikler
Find Leverandører
Spørg på Facebook